Jessica Posted on September 13 2023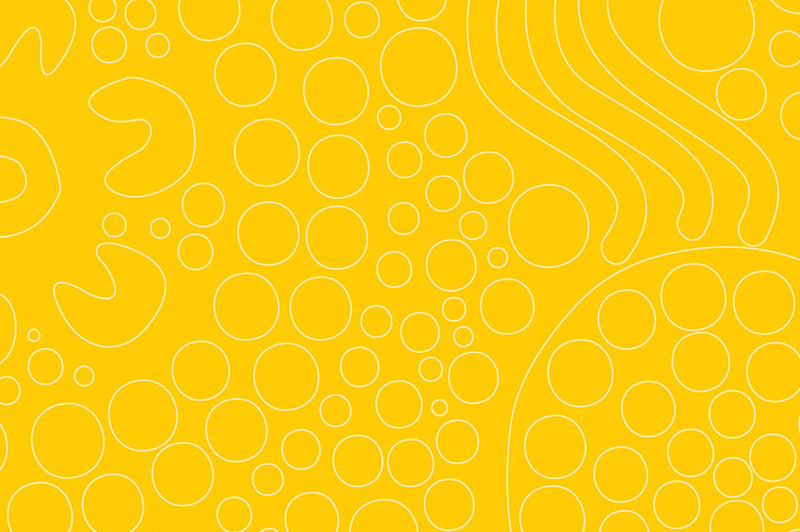 R U OK? Day: Teaching Kids the Power of Connection
Featuring artwork by Dunghutti artist, Aunty Cynthia Younie
In today's world, digital communications are on the rise, and screens often replace face-to-face conversations. Whilst there are so many benefits to this, the value of developing deep connections, and connecting in person will always remain. 
R U OK? Day is an initiative that champions this concept, being dedicated to encouraging meaningful conversations about mental health and well-being, and caring for one another. 
As parents, this day is a great opportunity to open conversations with our kids about mental health, the importance of connection, being a supportive friend, and how brave it is to ask for help.
Why R U OK? Day Matters
R U OK? Day, celebrated on the second Thursday of September in Australia, but relevant worldwide, is a gentle reminder of the power of asking a simple question: "Are you okay?" 
Beginning in 2009, this initiative strives to combat loneliness and promote emotional well-being. It reminds us all that, as human beings, we are wired for connection, and reaching out to others can make a world of difference.
According to research by the World Health Organisation, mental health issues among young people are on the rise. As parents, we can create positive change through fostering a culture of openness and compassion in our homes.
Being a Friend
Teaching our kids about R U OK? Day is a great opportunity to talk about empathy, kindness, and friendship. We can explain to our kids that being a good friend can be more than just playing together or sharing toys. It also means caring about each other's feelings and well-being. 
"Friendship is born at that moment when one person says to another, 'What! You too? I thought I was the only one.'" - C.S. Lewis
We can encourage our kids to actively check in on their friends, whether it's in school, online, or during extracurricular activities, explaining that asking, "Are you okay?" can be really comforting for someone who might be struggling silently.
Asking for Help Is Brave
Creating an environment at home where our kids feel safe discussing their emotions and worries is so valuable. They grow up learning that getting support from others is normal and necessary. 
Remind them that asking for help is an act of courage, and no one should ever feel ashamed to ask for help because we all need to from time to time. One of the best things about having family and friends is that we get to be there for each other.
Stories are great teachers, so sharing stories from our own lives where asking for help made a positive difference is great too.
Empowering Them to Act
Encouraging our kids to ask, "Are you okay?" is important, but it's equally important to empower them with the knowledge of what to do next. 
We need to let them know that if they ever find someone's response troubling or don't know how to help, they should talk to us or another trusted adult.
We can also remind them that there are places their friends can go for support, like school counsellors and helplines, and they can come to us and ask for more information if they feel like these would help their friends and want to know more.
R U OK? Day Gift Cards
We wanted to create something that celebrates friendship and connection that our kids could use on R U OK? Day.
We're thrilled to share these downloadable gift cards that we created in collaboration with the wonderful Wingaru Kids, an organisation which specialises in incorporating Aboriginal education in classrooms, allowing kids to grow up with knowledge that deepens their understanding and respect for the world's oldest continuous living culture.
The cards feature artwork by Dunghutti artist, Aunty Cynthia Younie, and the "people sitting" symbol to emphasise the importance of connection which so perfectly aligns with the message and meaning behind R U OK? Day.
We hope your kids will enjoy colouring and sharing these special cards with their friends or family.